Raluca-Ioana Grigoraș
19 July 2019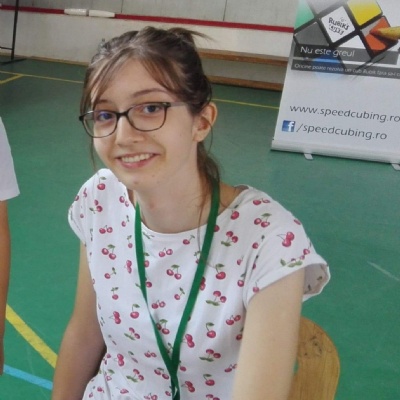 UWC East Africa, Tanzania 2019/2021
Raluca is the one of the winners of the UWC scholarship 2019/2021 to UWC East Africa, Tanzania, the 18th UWC College in the world, and 2nd one in Africa. Here are her thoughts before starting her two amazing years in UWC:
"I never thought about going to study in Africa...but here I am, just 3 weeks before what will be the biggest change yet and an experience that will change my life.
About a year ago, in the high school where I learn (or I have learned) five teenagers have shown up in the school's amphitheatre, all from different nationalities. They told us about their school, UWC and I have instantly fell in love. The high school I've dreamt of, where everyone studies the subjects they are passionate about, in a practical way, with emphasis on volunteering and personal growth instead of mechanical learning, really does exist. Moreover, living in a campus with people from all over the world, they have the opportunity to learn about ideas, cultures and the realities of different countries directly from them.
It all seemed so amazing to me that I applied, and surprisingly I got accepted in the newest UWC college, located in Tanzania. Wow, Tanzania. I couldn't believe it and even now I don't feel like I fully realised what is happening to me.
When it comes to expectations, I am sure that the UWC experience will transform me into a better person, with a greater vision on the world, equipped with the tools and the knowledge necessary to change something in the world.
I am very thankful of the chance I received, however there were times when the fear of the unknown and of so big of a change have controlled me.I know it won't be easy, but the most important thing is that I managed to find the courage to step far away of my comfort zone and enjoy the most extraordinary experience I can have, the 2 years at UWC."