Ana Ionescu
20 July 2019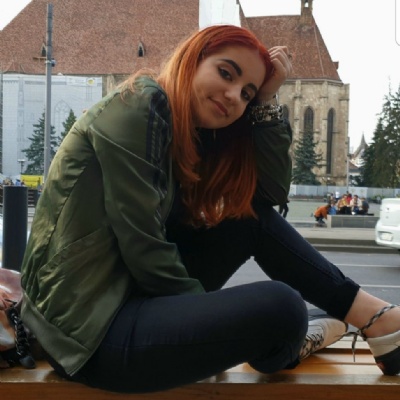 Ana is one of the winners of the UWC 2019/2021 to UWC Costa Rica where she will be studying for the next two years. Here are her thoughts before embarking on the life-transforming journey to UWC:
"Since I was little I have been taught to help the people around me. I started to wish to make a change, to do something that will help the society but, in time, I lost that desire, because everybody said that what I wanted to do is silly.
When I found out about UWC, I decided to apply. I felt I could make my dream come true and that in time, I will make a change, no matter how small and help my country to evolve. A lot of people have asked me if I am not scared, if I am not too young to leave home or if I will be homesick. I would have left for University any way, why not to leave 2 years earlier and have the opportunity to meet new people from all around the world and get in touch with a lot of new cultures that I wouldn't have the chance. Why not have a new life experience that will probably change me and the way I see things around me?
After this experience, I expect to be a part of a community of people that support each other and has the same purpose, to help anyone that needs it. Academically speaking, I am sure that I will have very good teachers that will help me and will answer all my curiosities."