Mihail-Eduard Popa
26 July 2018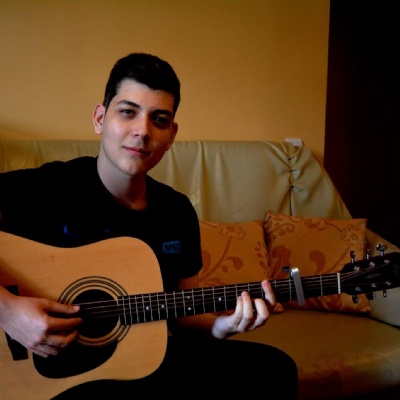 UWC Red Cross Nordic 2016-2018
How do you feel now, after graduating UWC?
The question makes me think about the end of my time at UWC Red Cross Nordic, specifically the graduation ceremony and the moment we said good-by. Those moments when we cried and hugged each other with an honest and profound friendship that I am sure will last all our lives – those moments best define the values we have been thought at UWC. Besides the fact that UWC helped me grow faster and learn to take on responsibilities that have turned me into an independent person, the friendships I made at UWC have shaped me, opened my eyes, made me understand things better and gain a broader perspective. I will remain in debt for each opportunity UWC has given me: the freedom (and responsibility) to take care of my room and residence, the need to learn how to live in harmony with my 36 residence mates, the fact that I learned to balance my academic, extra-curricular and teenage life J At the end of the two years at UWC Red Cross Nordic, I am absolutely convinced that the UWC spirit shall live in each of us.
Tell us about your transition from the Romanian education system to the IB program.
When I was chosen to represent Romania at UWC Red Cross Nordic, all I knew about the IB was general information. I knew I could choose the subjects I wanted and that overall, it was a balanced academic program. But when I actually started the IB, I was convinced the change versus the Romanian educational system would be radical. At UWC, the teacher does not dictate, he discusses the subjects and themes, each student can write down the information however he/ she chooses and individual study is at the core of the IB programme. Each IB subject involves written exams, papers and projects focused on applying knowledge in an academic environment, presentations (oral/ filmed), practical work and projects conducted outside the college. Although at first the IB seamed a too radical change for me, it turned out to be the right programme for me: I was constantly intellectually stimulated and challenged to overcome certain barriers, to get out of the comfort zone. I personally managed to overcome the difficulties inherent of any beginning, with my colleagues' help. A vital thing that ensures you'll make it is admit your weaknesses and realise that others may know certain things better than you – help and you will be helped in return.
How has UWC changed you?
UWC changed me in many ways. Life on campus has thought me basic things I knew little about – doing the laundry, cleaning, cooking and other abilities that I would usually let my mother take care of – I realise now that all these things mean independence. Moreover, I have developed social and communication skills, public speaking abilities and fluent communication in another language. And the fact that I met people from so many cultures and found out their stories has given me new perspectives. And UWC friendships are for life, I am absolutely sure.
What plans do you have now?
At UWC I have discovered my passion for linguistics so I will study it at Edinburgh University, in Scotland. Of course I will bring along the UWC spirit.
Why should a Romanian high-school student apply for a UWC scholarship?
No Romanian high-school student should be in doubt if to apply or not. They should simply apply. This is a unique experience – not always easy –, extremely rewarding for those who have courage, want more from themselves and really want to change the world. There is a saying – change comes from within but I believe that it never comes in uninvited.
UWC in a few words
Many of us dream of travelling around the world. UWC brings the whole world extremely close.