Andreea Coscai
20 July 2018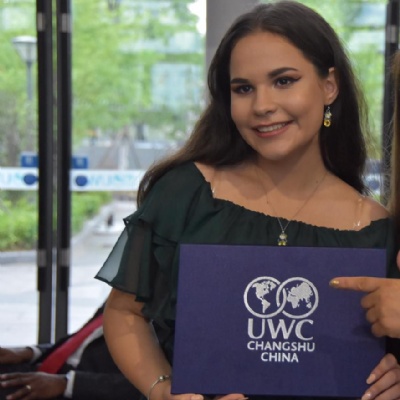 UWC Changshu China 2016-2018
When I think at my experience at UWC so far, I could talk about my roommates who became my sisters, about the incredible places I visited in China, about my memories from Project Week when I thought kids about the Romanian Christmas traditions or about the shows put on by my colleagues at UWC. A place 8.000 km from Romania has become my second home. My second family will always be at UWC Changshu China.
Each person defines his/ her UWC experience in a unique way. The most important thing is to have the opportunity to study at UWC. It does not matter if you want to grow or only try something new, apply for the UWC scholarships, see how it goes.
UWC is the place that helped me find myself and where I will keep finding myself even after graduation. UWC is the place where I was encouraged to grow and where I helped others grow. UWC is the place where I became aware of what my values are.
What will you make of UWC?