Dragoș Necula
9 October 2018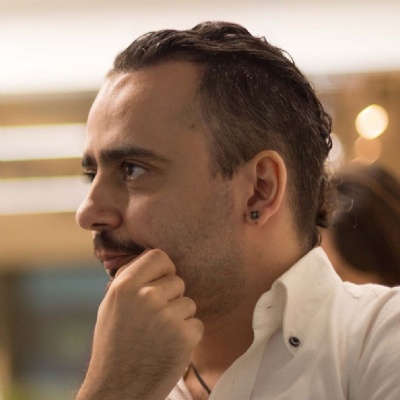 Online Communication Manager
Currently based in Singapore, Dragos is the founder of digital marketing agency Black & Green and co-founder of sustainable clothing brand Etrican. He is also one of the two alumni behind the UWC One Peace project - a non-profit initiative looking to bring the alumni community together and fundraise for the UWC Refugee Scholarship Fund through UWC branded merchandise.

Dragos began his career in 2005 in Tokyo, Japan, where he worked as a Senior Consultant for a high end Executive Search firm focusing on the tech sector, before moving to Singapore in 2009. He is a UWC Red Cross Nordic 98-00 alumnus and a holder of a BSc Honours Degree in Cognitive Science from the University of Leeds, UK.

Dragos prefers football to jogging, krav maga to yoga and calisthenics to weight training. Other than that, he likes spending time with his three large rescued dogs, has an interest in permaculture and AI and tries to cultivate a no frills zero waste lifestyle.
Dragoș joined UWC Romania in 2018.