Romanian UWC Red Cross Nordic alumni teaches at UWC Changshu China
3 September 2018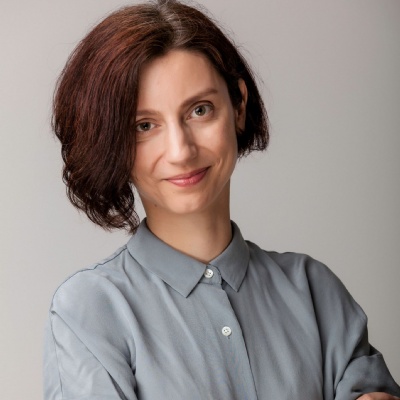 Starting September 2018, Ilinca Tamara Todoruț, a Romanian UWC Red Cross Nordic alumna and owner of a PhD from Yale, has been offered a position with UWC Changshu China for teaching Drama.
This is her story:
My love story with UWC started in Cluj, in 2002. I had stumbled upon a very small ad in the local paper, mentioning UWC scholarships. The idea of an international college made me really excited so I ran to an Internet cafe (yes, the era of Internet cafes was not over yet) to find out more about those United World Colleges. My mother instantly gave me all her support although I think she must of been rather scared of the many unknown facts. My teachers were happy to write recommendation letters. After receiving the full scholarship at UWC Red Cross Nordic and it all became very real, not everyone in my family was happy that I was travelling so far, so young. Back then, we did not have computers and mobile phones. In my residence in Norway, there was only one phone. When it rang, whoever was passing by, would pick up the receiver and try to understand the accent or the language of families and friends looking for a particular student. However, no one - nor me or my extended family - ever regretted my leaving from home. The biggest UWC opponent, my grandmother, is really proud of my achievements and what I have become as a person. Most people who studied at UWC say: "UWC has changed my life." Although it does sound like a cliche, nothing else can more clearly express what UWC really means.
I will tell the rest of my story in brief:) After UWC I went to the States, where I graduated Middlebury College. I followed an Master programme and then a PhD in Drama at Yale School of Drama. During my PhD last year, I sent out applications to various schools and colleges for a teaching job, alongside my partner Anthony (whom my Romanian family dearly call Antonel), who teaches literature. We were vey excited when UWC Changshu China offered us both a teaching position.
We are in China now: everything is new, strange, full of possibilities. I have already had my first class as a UWC teacher :) Students come from +100 different countries. And, as their UWC adventure begins, my love affair with UWC is renewed."