Romanian UWC Mostar student, Pelin, wins GoMakeADifference grant to bring fresh water to Jinja, Uganda
22 August 2018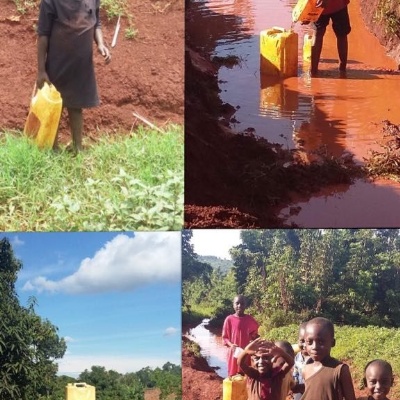 Romanian UWC Students brings clean water to Africa
Pelin Turkmen, the Romanian 1st year student at UWC Mostar, has won a 1.000$ grant awarded by GoMakeADifference to UWC students who want to change the world.
The project that Pelin will personally implement in the town of Jinja, Uganda is impressive!
"One might ask how much can a person learn and change after one year at UWC. The answer is - there is no limit to that! My first year at UWC made me understand the kind of person I want to be. The discussions we have in class and outside, with students from various cultures and backgrounds, have opened my eyes to global issues I was little aware of before. To be in a place where so many students are driven by their wish to make the world a better place has encouraged me to become a better version of myself. I thought about the most efficient way I can make a difference in this world and this is how I came up with the "Less Tear Drops, More Water Drops" project.
Uganda is a tropical country hosting th largest river in the world, the Nile. One might assume, given its geographical position, that there is plenty of water. Unfortunately, as we speak, more than 23 million people living in Uganda do not have access to clean water. Lack of access to clean water has evident consequences, like water - related diseases (cholera, typhoid fever, A and E hepatitis) and it also causes other major problems such as affecting HIV positive vulnerable people, physical danger for children and women who carry water during the nights, economic problems, deforestation.
The "Leass Tear Drops, More Water Drops Project" aims at building a solar powered fountain in the Jinja town of Uganda, thus offering access to clean water to +600 families."
Read more about GoMakeADifference here.