Transformational Crossroads UWC Short Course 2018
25 July 2018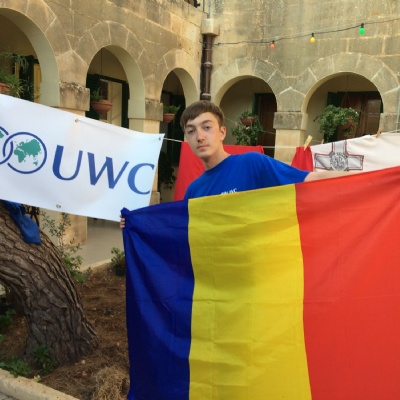 The UWC Short Course Malta 2018 explored issues of and the intersections between identity, society, the environment and movement, stimulating young participants to re-think, discuss and reflect upon the biggest challenges which are facing both Malta and our world today.
Cătălin, a 15 year old Romanian student, attended UWC Transformational Crossroads UWC Short Course in Malta and here are his thoughts:
The highlights of the UWC short course I finished in Malta are definitely the moments when we talked about the refugees. Even though it was sad to hear all their bitter stories, it was also interesting. To see all the photos of them crowded on a small rubber dingy, so desperate to reach Europe, only to be disappointed and living all their life in an over-populated refugee camp. We also attended a vigil in the memory of the victims of the Mediterranean Sea, where we met a rescuer, volunteering for an organisation called Sea-Watch, that rescued thousands of refugees along the years. He actually invited us to visit a rescue boat he volunteered on (Sea-Watch 3). There he explained us the whole rescue operation. It was a very unforgettable and unique experience overall. It surely wouldn't't have been the same without the very friendly, kind and wonderful teens, colleagues and now friends from all over the world.